Our Values
We have zero tolerance for all forms of violence: we believe in everyone's right to live free from harm.
We treat everyone equally with fairness and respect: we provide caring and compassionate services.
We recognize everyone is unique: we embrace all forms of diversity.
We support an environment of responsibility: we encourage innovation and creativity in all our endeavors.
We foster the spirit of teamwork: we uphold honesty and integrity in community collaborations.
Hispanic Services Director, Cecilia Barrenechea
cbarrenechea@flvf.org
Cecilia was born and raised in South America, in the land of the Incas, Peru. In April 2001 she moved with her three children to the United States that is the country that became their new home. She likes constant improvement, and loves to learn; in May 2017 she will be graduating from College. Her passion are the languages, she is fluent in English, Spanish, Italian and Portuguese. She has more than 20 years' experience in Customer Service; she worked in the field of Childhood Education, and in the Insurance Market, while volunteering for FLVF as an advocate for the shelter and the crisis line; and interpreting for the Spanish speaking community. Being a survivor herself and as a way of expressing thanks to God and life for the great opportunities and blessings in 2013 she became part of the team of FLVF working for the victims of domestic violence and sexual assault. A quote that inspires her: "A successful woman is one who can build a firm foundation with the bricks others have thrown at her".
LPCA, Youth Services and Development Counselor and Sexual Assault Advocate, Kim Henley
khenley@flvf.org
Kim Henley, LPCA, Youth Services and Development Counselor and Sexual Assault Advocate, is a certified Victim Service Practitioner and a certified Victims' Advocate. She joined Families Living Violence Free in August of 2015 as an intern counselor while completing her Master of Science Degree in Professional Counseling at a private Christian university. She completed her undergraduate studies at the University of North Carolina at Chapel Hill. She works with all victims of domestic violence and sexual assault and is most passionate about working with children who have experienced trauma. Kim works with them in the Families Living Violence Free office and in the Granville County Public School System. She also serves as a Granville County Juvenile Crime Prevention Council (JCPC) board member. The JCPC mission is to address the gaps in youth services by promoting prevention, intervention, treatment, and aftercare strategies and programs which strengthen families and support community safety. Additionally, she serves on the Judicial Attendance Council to assist the Granville County Public School System in addressing the needs of families in violation of the Compulsory Attendance Law. The focus of the Council is to determine solutions the council members can offer the family to avoid future truancy problems. She has held progressively responsible positions in the behavioral/mental health systems in North Carolina for about 15 years, including working at an addictions clinic, at a group home for adolescents, and managing the following service lines in a private, child-placing agency: Intensive Alternative Family Treatment, Therapeutic Foster Care, Foster Care, Adoptions, and Respite Care. She also served individuals with disabilities for seven years. She has been trained in the following models: Nurturing Parenting based on Affect-Behavior-Cognition (ABC), Pressley Ridge, Cornell's CARE Trauma Model, and the state's Model Approach to Partnership Parenting, Therapeutic Foster Care, and Adoptions training programs.
Adult and Empowerment Services Specialist, Peggy Roark
proark@flvf.org
Peggy is originally from South Boston, Virginia where she worked in the Halifax County Court system as a paralegal with the Commonwealth Attorney's Office. Peggy has experience in working with Hospice of Wake County and Home Health as a caregiver for Alzheimer and Dementia patients. She has worked with FLVF since 2014 part time and then full time since January, 2016. Since being with FLVF, Peggy has received numerous certificates some of which are: Sexual Assault 101, Domestic Violence 101, Law and the Advocate: Protecting the Client and Their Privacy, Basic Court Advocacy, NC Address Confidentiality Program, the Victim Service Practitioner Certification process with NC Victim's Assistance Network as well as The Advocate's Institute Certification with NCCADV. Having completed training with PREA & Advocacy with NCCASA, Peggy also serves as an Advocate with Polk Correctional Institution. In her spare time and continuing her life of service, Peggy also serves on the board of a local dog rescue group.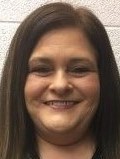 Hispanic Services Advocate 
Jeanette Cozart
jcozart@flvf.org
Jeanette Cozart was born and raised in the small town of Eccles, (short for Ecclesiastics) West Virginia. She relocated to North Carolina in February 1987 to secure employment. Jeanette never turned back and has called North Carolina home for more than 30 years. Jeanette joined FLVF in December 2016. She comes to FLVF with many years of experience in Social Services, Legal Services, Crisis Intervention, Accounts Payable, Accounts Receivable, Payroll and Web Content Management. Jeanette also served as a member of the Domestic Violence Team at Legal Aid of North Carolina. Jeanette enjoys studying Spanish literature on a regular basis and strives to become a North Carolina Certified Court Translator.  Since joining FLVF, Jeanette has received numerous certifications some of which are: Victim Service Practitioner Certification process with NC Victim's Assistance Network as well as The Advocate's Institute Certification with NC Coalition Against Domestic Violence, CPR, and Nurturing Parenting Certification taught by Dr. Stephen J. Bavolek. In her spare time Jeanette enjoys time with her family and her little chihuahua "Toby", as well as, creating and editing website content.